Train For Any Competition Setting In Our Sport Taekwondo Classes
At Shim's Martial Arts Academy, we are proud to host one of the nation's most competitive Sport Taekwondo programs right here in Elizabeth!
We're helping students of all ages and experience levels prepare for local, state, and national competitions and take on all the joys of coming out on top! Our students are surrounded by professional instructors and accomplished athletes as they build themselves up to an elite level of sparring.
Come see us today or fill out the short form on your screen to learn more about our Sport Taekwondo training.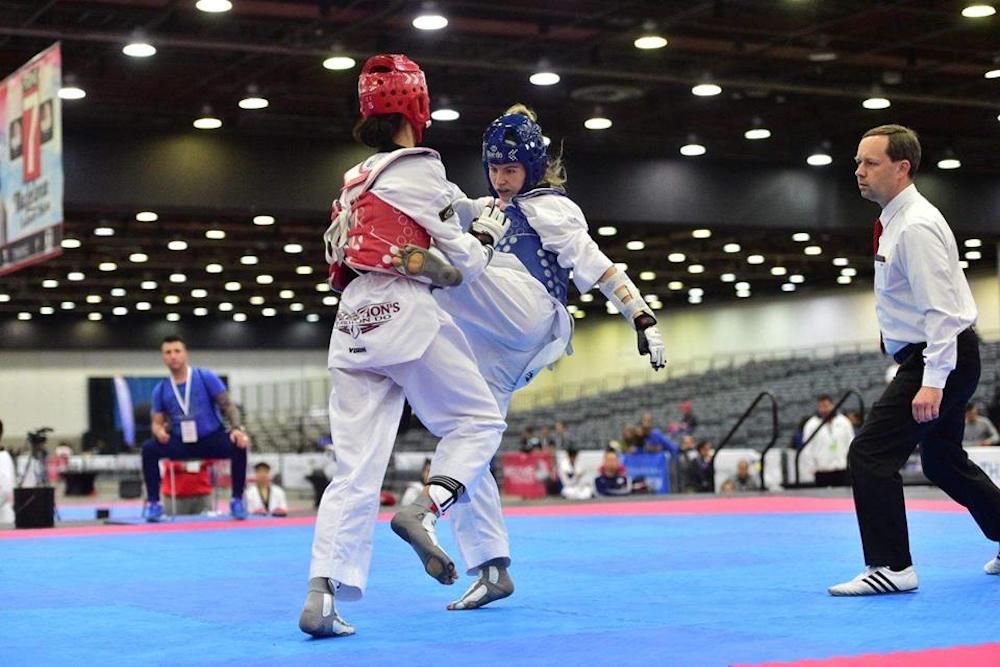 What Can You Expect From Our Sport Taekwondo Training?
At Shim's Martial Arts Academy, we have a proud history of developing accomplished competition athletes. We have trained multiple students to become USA and AAU National Team Members.
Our student-athletes have either competed or stood on the podium with a medal representing the USA at the Junior World Championships, Junior Pan American Championships, World Collegiate Championships and multiple international Opens such as the US Open, Canada Open, China Open, Spain Open, German Open, Costa Rica Open, as well as international events such as the Kukkiwon President's Cup.
In our program, your child can learn from the best and build their skills one step at a time.
Our Sport Taekwondo Training in Elizabeth is perfect for:
Sport-style sparring and point strategies
Elite defense strategies against any opponent
Confidence and complete focus in a high-stress setting
An incredible sense of accomplishment every step of the way
Join Us In Elizabeth Today For The Best Sport Taekwondo Training Around!
If you're looking for a great way to challenge your child and set them up for success in all aspects of life, come see us today at Shim's Martial Arts Academy. Our Sport Taekwondo training is not only a great path for athletic accomplishment but also an incredible source of character development.
Fill out the short form on your screen to learn more!